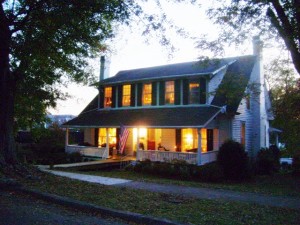 Carolina Living Real Estate is proud to offer a delightful piece of Lincolnton's heritage at a great price! A gently ascending staircase welcomes you into the entry hall of this traditional Southern home exuding grace, hospitality, and warmth.
Formal entertaining and casual relaxation have never been more comfortable than in the generously sized living room, dining room, and den—all perfect for showcasing a cherished collection of valuable and unique pieces of furniture and art. This home is an antique lover's dream!
The ambiance of the past exists in harmony with modern-day conveniences in this spacious and accommodating home. The kitchen boasts stainless steel appliances and the master bath on the main level has been tastefully updated. In stark contrast to the unfortunate lack of storage that pervades in older homes, the bedrooms upstairs offer several huge closets each (one of them cedar-lined). A lovely .34 acre lot conveniently located near downtown Lincolnton provides the ideal setting for the charming home you will love to call your own.
[property_details details="1″]
213 North Cedar Street Lincolnton